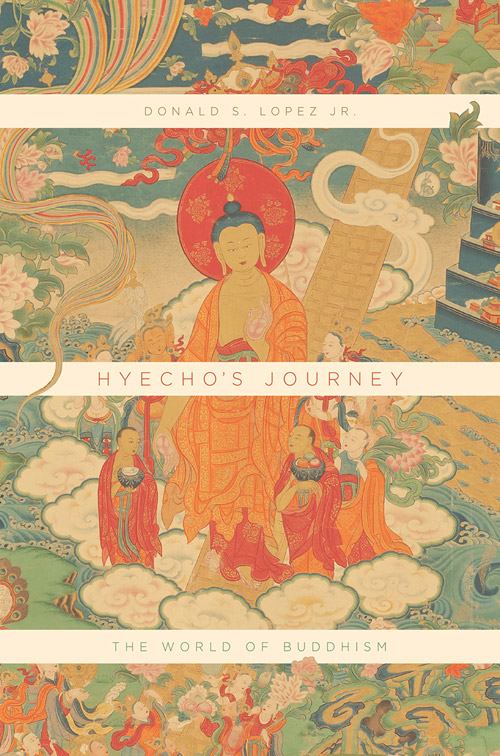 Hyecho's account of his journey survives only in fragments; he went to many more places than those described in the extant manuscript of his journal. The beginning and end, which may have been substantial, are entirely missing. And the more complete chapters appear to be notes for a more expansive work that was never written or did not survive. Rather than being deterred by the journal's incompleteness, our eclectic team from the University of Michigan instead saw potential. Drawing from our different regional expertises and disciplinary backgrounds, we could together fill in the gaps. It was a project no singular scholar could achieve, but was possible only through our collaboration.
While his journal may be fragmentary, his biography obscure, and his intentions speculative, Hyecho gives just enough for us to imagine the eighth-century world he traversed—the stories he knew and monuments he visited, the traditions he encountered and cultures he witnessed. Hyecho's pilgrimage, therefore, offers a multi-disciplinary approach to teaching and learning about Buddhism. Challenging the conventional narrative that begins with the Buddha and then proceeds with historical and geographical developments, our project is centered on a pan-Asian, snapshot moment in history. Instead of following a vertical trajectory, from past to present, it offers a horizontal perspective, surveying the Buddhist world at a single moment, through the eyes of a single monk, from Korea to Persia. We further move away from a purely textual study of Buddhism, incorporating art, architecture, and other forms of material culture to expand what constitutes the world of Buddhism.
In this website, we have chosen eleven key places that represent the full extent of Hyecho's journey rather than seeking to discuss all the sites he visited—those named in the text and those that likely appeared in the lost sections. We have selected photographs to give life to Hyecho's descriptions of landscapes and temples, and to allow the user to better visualize the physical world through which he traveled. We have also selected a variety of objects associated with these eleven places that are of the type Hyecho would have seen, touched, worshiped, used, or otherwise interacted with during his pilgrimage.
This website is the culmination of a two-year project dedicated to Hyecho's journey that has been generously supported by the University of Michigan's experimental Humanities Collaboratory, an innovative investment on the part of the university in collaborative, multi-generational humanities scholarship for the academy and the world beyond. As part of our grant, we have also collaboratively produced a book and an app, and contributed to the exhibition, Encountering the Buddha: Art and Practice Across Asia, on view at the Freer|Sackler in Washington, DC through November 29, 2020.